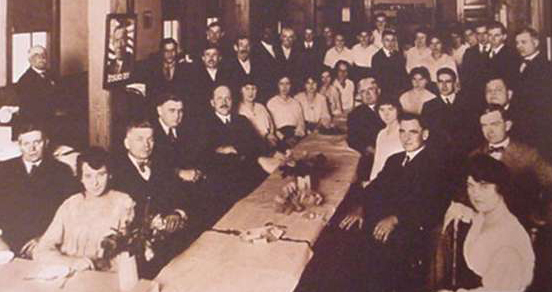 Phoenix Oil Company, 1917

JTM Products Headquarters, Today
KOOLRite Coolants are designed and manufactured by JTM Products, which has been manufacturing qualty industrial lubricants for more than one hundred years. Founded in 1890 as the Phoenix Oil Company, we produced the axle greases, belt dressings and lubricants that helped the Industrial Revolution run smoothly. The company was on the leading edge in the early 1900s, when we introduced the first water-soluble cutting oil for machine tools.

In the 1920s, Murphy Oil Soap was born. Now a household word, Murphy Oil Soap has remained a favorite cleaning product with homemakers, industrial and commercial maintenance people ever since. As a pioneer in the field of industrial chemicals, JTM's misson has been to provide products which meet the changing needs of customers. All of our formulations have played key roles in emerging technologies. Our line of tire mounting lubricants was introduced in the mid 1940s, just as the automobile was gaining popularity.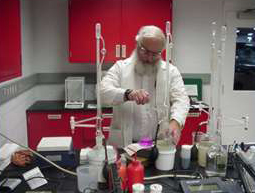 Meeting Tomorrow's Challenges Today
Through extensive research and testing, JTM Products has developed the most extensive line of water soluble lubricants in the industry. Specializing in meeting each customer challenge, we have continuously upgraded and diversified our manufacturing capabilities. The resulting flexibility has allowed the company to satisfy a wide range of specialized lubricating needs for its clients. In the early 1960s, our line of pipe joint lubricants (for potable and sewer lines) was available as the home construction market was taking off and extensive improvements to water system infrastructures were being made. In response to changing corporate objectives, the Murphy Oil Soap business was sold to Colgate-Palmolive in 1991. Since then, JTM Products has concentrated on developing its line of industrial water soluble lubricants.